Spring always seems to come early in Auburn, particularly because we have such an early spring break. This semester, it's March 9-13: two weeks away. Hallelujah, right?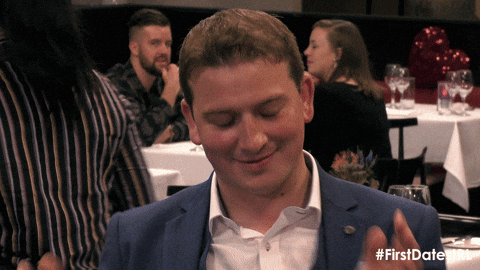 I definitely need a break from the hustle. Between school, both of my jobs and trying to train for a half marathon, I feel like I never really have a free minute.
But this is also my last spring break. Ever.
You read that right. EVER.
And that's a little terrifying.
I've spent most of this semester so far vigorously applying for jobs for after graduation. And when I say vigorously, I mean VIGOROUSLY; I've applied for so many that more than once now I've tried to fill out an application only to discover I'd already sent one in weeks before. It's a constant source of stress in my life, so bad that I've broken out into hives once or twice. God bless my friends (and my trusty therapist) for attempting to keep me sane. It hasn't really worked, but I appreciate the effort.
So at first, I told myself I was going to spend my spring break doing one thing and one thing only: job searching. I was going to use my week off to schedule interviews (provided someone called me back by then), meet people at agencies I want to work for and stay holed up in my room in a LinkedIn rabbit hole. After all, all my sources have told me that it's never too soon to start applying.
But then, after my second round of hives and what seemed like the millionth anxiety attack, I decided I needed a new goal for my spring break: to chill.
Yes, finding a job is important. But maybe, just maybe, it's time to start listening to what my friends and boyfriend and mom and therapist have been saying: that everything is going to work out, and if I don't slow down, I'm going to drive myself nuts.
Being an aspiring PR professional, though, I couldn't stop there. I had my goal: now what were my objectives?
After some careful consideration, I came up with three.
1. Increase time spent with family and friends 50% from the last three months.
Every time I've been home lately, I haven't really been home. I've just popped in for a day or two to go on some job interview for companies I don't even really want to work for. So this spring break, I've decided to be more intentional about the time I spend with those I love. My carefully-devised plan is to:
Spend at least 3/7 nights at my mom's house instead of with friends
Have dinner/lunch/drink dates with at least three people I haven't seen in a while
Go on a nice dinner date with my boyfriend
I'm hoping this will make my spring break look a little more like this:
And a little less like this:
2. Increase the frequency of my exercise by 25% as compared to last spring break.
I've been guilty in the past of throwing my exercise routine to the wind when I'm on a long break from school or work. And don't get me wrong, there's something to be said for taking it easy; it's a mini-vacation, after all. But as we all know, exercise has been proven to release endorphins into the brain, and it's a really good reliever of stress. So I set out to find ways to exercise while also having fun this spring break:
Attend happy hour yoga at Good People Brewing Company
Take my dog on a run somewhere we've never been before
Take a Taekwondo class with a friend at my old studio
If I can't make it to happy hour yoga, I plan to just drink a beer while I do one of these Yoga with Adriene videos at home.
(Don't judge. It's vacation.)

3. Get 25% better sleep as compared to the month of February.
Just as exercising is a good way to release endorphins, not getting enough sleep is the quickest way to amplify stress and anxiety But I can't just say I'm going to get more sleep; I've said that a million times before and always fallen back into my bad habits. As with most things, I need a strategy:
Have a set bedtime every night
Have a set time to wake up every morning so I'm not oversleeping
Make sure my surroundings are comfortable so I'm getting good, restful sleep
This will be tough to stick to, perhaps more than the others. It's easy to get a taste of that spring break freedom and want to break all the rules. But it's good for my health to keep my sleep schedule consistent, and that's what I'll keep telling myself.
So this spring break, catch me like this by 10 every night:
All of that is great; but of course, my PR plan wouldn't be complete without evaluation. So finally, I thought about how I'll measure the success of my plan when I find myself back in Auburn on March 15:
1. Am I refreshed?
Do I feel better than I did when I left, if even just a little bit? Do I feel ready to tackle the rest of the semester and produce the best work I can so I can graduate with style?
2. Am I more self-aware?
Did my spring break plan help me to listen to my mind and body and let myself rest when I need it? Am I better prepared to take care of myself than I was?
And, finally:
3. Am I content?
I know doing all of this won't magically take the stress of job-hunting and starting life in the "real world" away. I know I'll still get myself down those LinkedIn rabbit holes and spiral about having to live in a box under a bridge from time to time. But if I can bring myself to be more intentional, to live in the moment instead of with my head three months into the future, I'll count it as a win.
It's like the old saying goes: "Just take one step a time, there's no need to rush."
(Yes, it's a Jordin Sparks song. Let me live.)